Two weeks ago (I AM COMPLETELY ALONE):


ME: CKCU, Five O Clock Shadow.

CREEPY: what is that 'Five O Clock Shadow', is that some kind of perfume?

ME: uh, its the name of this radio show.

CREEPY: it sounds like the name of a perfume.

ME: ...the perfume of good music, maybe?

CREEPY: HAHAHA. so what are you doing up this late playing music.

ME: I guess I must really like music.

CREEPY: this music is some pretty creepy shit, what is it you're playing?

ME: Deathprod, the songs called 'Dead People's Things'.

CREEPY: whose that, where're they from?

ME: they're a band from Norway.

CREEPY: you know, this is some pretty weird creepy shit to be playing up so late. what're you doing up at this time of night, anyhow, playing music like that? ya know, i've listened to some pretty creepy shit in my day, you know weird stuff like Michael Jackson's 'Thriller' HAHAHAH, but this is some pretty creepy shit.

ME: ...

CREEPY: does it bother you that you just said your full name on air and that ANYONE could have heard, and now they know your full name, and ANYONE could have been listening and heard that and you don't know whose out there?

ME: um. [horrified pause] ya, I guess that is pretty creepy.

CREEPY: its a full moon out tonight [makes wolf noises]

ME: ...um.

CREEPY: hahahaha. well, goodnight.

[runs to lock doors]


Sat. overnighter:

the studio sound shuts off sometime during the show so that, despite all my efforts to 'fix' it (IE: kicking the equipment, swearing profusely) you can only hear music playing whilst wearing headphones; the room is eerily silent. in the middle of an extended psychedelic track off the Boredom's 'Seadrum' EP I'm disturbed by a burst of noise. I take off my headphones and - yes - the studio sound is back on but it isn't the Boredoms I hear, oh no, the room is throbbing with gruff shrieks and heavy metal riffs! I frantically search for the source of the noise, I check the turntables, the CD players, I press buttons and push levers, but I can't pinpoint the source, there is in fact no where the song could be coming from. then, just as suddenly, the song dissolves from whence it came and the room returns to total silence. I fade down the Boredoms track and ask if anyone out there just heard any metal boom from their radio, or am I crazy, and if so/not please phone in? no one phones. King and I thereafter refer to this incident as 'THE GHOST'.


Sun. overnighter (...THE NEXT NIGHT):

MORBID TALES: A METAL FANZINE! appear all over the station. Jen and I read it outloud on-air amidst giggles. there are no more strange occurences or creepy phone calls.. have the spirits been appeased?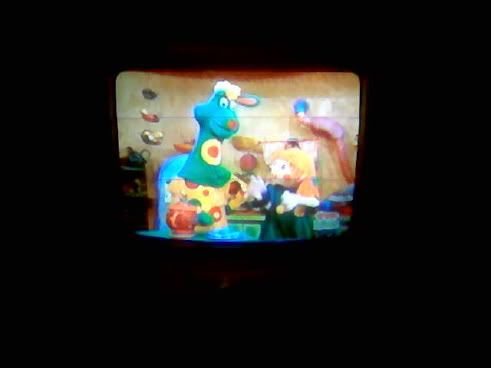 ( Oct. 31stCollapse )


( Nov. 14thCollapse )


( Nov. 27thCollapse )


( Nov. 28thCollapse )